LOVE FIGURING THINGS from the inside out? Are you obsessed with robotics and how it can improve life? Think you're creative enough to find solutions to complex engineering problems? We think you are. Our Robotics Engineering program will give you access to the latest theories in the areas of robotics and automation, artificial intelligence, microprocessor development, speech synthesis and more.
The field of robotics engineering is growing fast. In fact, U.S. News & World Report included robotics in its "Hot College Majors" list, noting it's expected to create 2 to 3.5 million new jobs by the year 2020. That's why our program integrates concepts from computer programming, mechanical and electronics engineering, digital electronics, and circuit theory to provide a comprehensive education.
JWU's Robotics Engineering Program
At JWU, students have the academic advantage of enhancing their math skills during their first year through specialized math classes. Then in year two, they move on to advanced math courses. In addition, you'll learn skills in circuit analysis, robotic hardware design, software development for real-time applications and programming techniques, just to mention a few key areas.
If you like to build robots to compete, you can join the JWU Vex Robotics Club. This year, they ranked 21st in their division and earned the Create Award at the Vex Robotics World Championship in Louisville, Kentucky.
Technology keeps growing and evolving each day. And it's awesome knowing that I'm right in the middle of it. This is an industry that continues to grow. It's not going to disappear, it's getting stronger. MANUEL ROSADO '19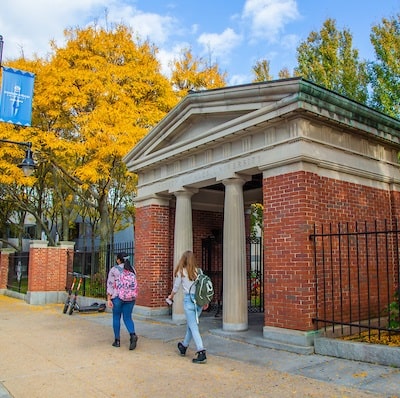 Special Event: Open House
Campus is open for you! Take a student-led walking tour and meet with Admissions, Student Financial Services, Faculty, Residential Life and more. Learn more about academics and meet professors and the college dean, too.