---
Kevin DeJesus
Associate Professor
JWU Faculty Since 2015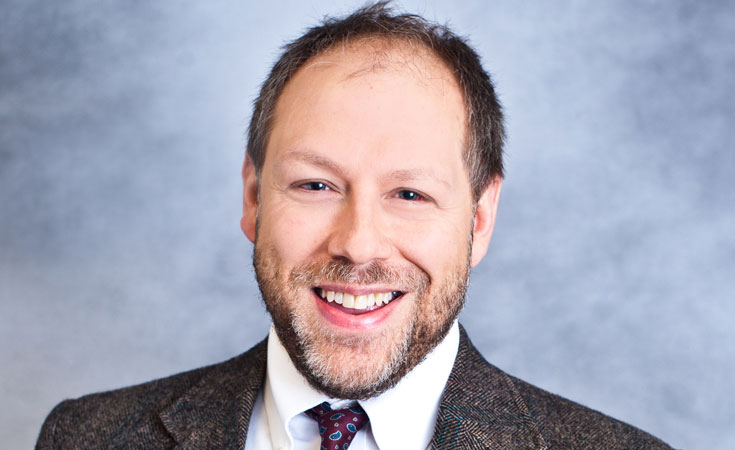 Associate Professor Kevin M. DeJesus, Ph.D., grew up in Massachusetts' south coast region, and he is fascinated by New England history and its way of life and history. He graduated with honors from Rhode Island College, where he found a natural fit with his interests in global politics, international relations, human rights, culture, society, and the non-western world.

Although he originally intended to obtain a degree in the special education of students with severe and profound disabilities, his early general education courses in Political Science, Anthropology and Geography led him to pursue a path studying the intersections of international relations, violent political conflict, and their impacts on state, society and the self — in particular, researching how people survive their harrowing experiences and effects of armed conflict.

He was particularly impacted by the world's inaction on Rwanda and the question of how genocide could again be the result of humanity's indifference to such mass-scale atrocities — a direct outcome of the global politics of non-invervention.

As an undergraduate student, DeJesus studied abroad in Cape Verde and then in Beirut, Lebanon. In fact, he was one of the first American students to return to study at the American University of Beirut after the travel ban was lifted, due to the country's nearly two-decade civil war. During his studies there, he completed an internship with a non-governmental organization (NGO) that worked in support of the country's 12 Palestinian refugee camps. This experience was life-changing and resulted in the pursuit of his current career path.

DeJesus earned his master's degree and Ph.D. at York University in Toronto after a year of study with the Refugee and Forced Migration studies program at the American University of Cairo. His master's research involved the study of religiously-motivated aid to Sudanese refugees, while his Ph.D. dissertation focused on the politics of armed conflict and the insurmountable stresses that that surround the people who must survive the scourges of war, including displacement, intergenerational refugee encampment, torture and the enforced disappearange of kin as an act of political terror. His dissertation work was nominated for the Faculty of Graduate Studies doctoral thesis competition, and he is currently working on using it as the basis for a book on Lebanon. At York University, he also earned a graduate diploma in Migration and Refugee Studies.

DeJesus first joined the John Hazen White College of Arts & Sciences as an adjunct professor of Social Sciences. He later transitioned to full time, and was instrumental in developing the bachelor's degree program in Political Science in the spring of 2015.

Currently, DeJesus teaches courses in political science and serves as the program co-director. He also coordinates JWUs Media & Politics Cafe; serves as the JWU liaison to the Washington Center; and is working on his research project, "The Politics of Human Rights: Enforced Disappearance, Grievable Lives and Geopolitics in the Balkans." (In 2020, Professor DeJesus conducted interviews in Belgrade and Kosovo with families of those who disappeared during the Balkan conflicts; he also interviewed NGO staff who worked in support of these families.)

Professor DeJesus has lectured, researched, presented at conferences and/or studied in Acera, Ghana; Belgrade, Serbia; Beirut, Lebanon; Cairo, Egypt; Milan, Italy; Cape Verde; West Africa; Gaza City, Palestine and Kosovo.
Education
Ph.D., York University
M.S., Environmental Studies, York University
B.A., Rhode Island College
"Today's world is full of complex international relations and conflicts. My areas of expertise include such topics as middle eastern conflicts, U.S.-Russian relations, political violence and the humanitarian impacts of violently contentious politics"
Toggle
Professional Affiliations
Journal of Citizenship Studies Editorial Board https://brill.com/view/journals/soi/soi-overview.xml?contents=editorialContent-45480
American Political Science Association (APSA)
International Studies Association (ISA)
Middle East Studies Association (MESA)
Northeastern Political Science Association (NPSA)