---
Thomas Gaines
Associate Professor
JWU Faculty Since 1990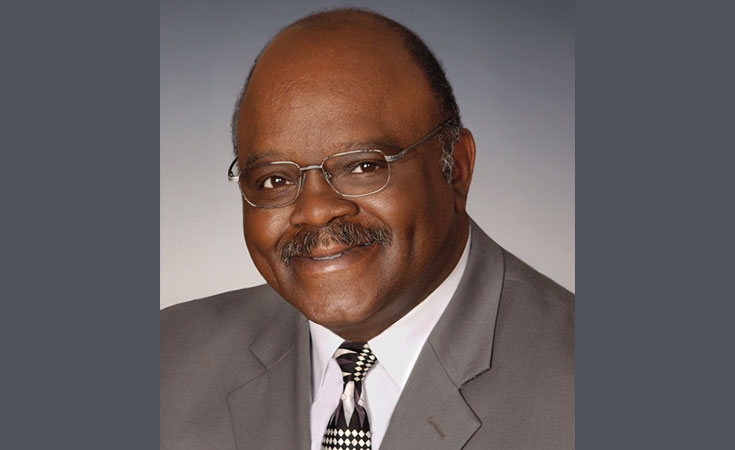 Thomas Gaines's undergraduate degree was earned at Bowling Green State University in Ohio where he received a B.A. in Radio and TV Production. Upon graduation, he went to work immediately as a reporter for a radio station in Toledo, Ohio, applying all that he had learned. During this time, Gaines did stringer work for a subsidiary of Mutual Broadcasting Company and also became the host of an AM public affairs program at an ABC-TV affiliate.

The stringer work lead Gaines to an opportunity in Washington, D.C., with Mutual Black Network. There, he worked as a tape editor and phone interviewed with Capitol Newsmakers. Other work experiences include sales with a Fortune 500 company and teaching in the Cleveland Public Schools.

During his tenure at Johnson & Wales, Gaines completed an M.Ed. degree at Cambridge College in Massachusetts. He has held several positions at JWU, including as the first director of the Multicultural Center on campus and later director of diversity. Today, Gaines continue as an associate professor in the English department.

In 2020, Gaines became the first JWU Faculty Fellow.
Education
M.Ed., Counseling and Management, Cambridge College
"My students are informed on the first day of class that I believe we can have fun and learn at the same time. My passion for the written word is transmitted to the class with sincerity and love. We faculty members all have our unique way of delivering material; I challenge students to understand that no matter what major or profession they seek, their ability to express themselves verbally and on paper will be the pathway to success.""
Scholarly Interests
Teaching Writing and Speaking Skills
Teaching Diversity, Personal Awareness and Team Building
Studies on the divide and expertise of public and private education on the African continent. A lecture and workshop was delivered to the Mandela Scholars at Bridgewater State University in conjunction with this research.

Courses
ENG1020: English Composition
ENG1021: Advanced Composition & Communication
ENG1030: Communication Skills
Toggle
Professional Affiliations
John D. O'Bryant Think Tank (JDOTT), a think tank for minorities working on predominantly white campuses
National Conference of Teachers of English (NCTE)