---
Diane McCrohan
Associate Professor + Department Chair, Marketing and Management
JWU Faculty Since 2005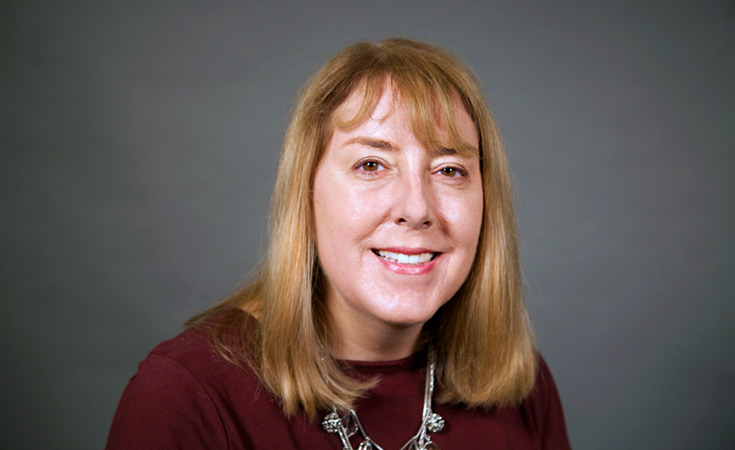 About Diane
Diane McCrohan an associate professor who currently serves as the Department Chair for the Marketing Department and Management Department of JWU Providence's College of Business. McCrohan is a strong believer in experiential learning. McCrohan is always encouraging students to take advantage of the experiential learning the university offers, such as internships, study abroad opportunities, national competitions, and professional site visits.

McCrohan teaches in the Fashion Merchandising & Retailing program. She has experience with two large department stores, Jordan Marsh and Filene's. (Both have now been consolidated under Macy's.) She also has experience with retail banking. She encourages all of the fashion merchandising students to get experience in brick and mortar retailing in order to understand what happens in the physical stores.

McCrohan is currently enrolled in Iowa State University's hybrid Ph.D. program in apparel, merchandising and design. She holds an MBA with a concentration in marketing from Bryant University. Her undergraduate degree is in fashion merchandising from the University of Rhode Island.

Education
MBA, Bryant University
B.S., University of Rhode Island
"My advice to incoming students is to get to know your professors. They are here to help you, and they want you to succeed! "
Courses
RTL 1015: Introduction to Retail and Fashion
RTL 2008: The Textiles Industry
RTL 2122: Retail and Fashion Lab
RTL 3030: Cases in Fashion and Retail
RTL 3212: Sustainability in the Fashion Industry
RTL 4050: Strategic Planning in the Fashion Industry
Toggle
Publications
Shane-Nichols, A., McCrohan, D., & Chung, T. (2020). NFL Fanatics Identity and Consumption Behavior: A Gender Comparison. Sports Business and Management. https://doi.org/10.1108/SBM-08-2018-00
PRESENTATION: "NFL Fanatics' Communication of Identity through Apparel and Merchandise: A Gender Comparison," International Textiles and Apparel Association Annual Conference, 2016. Authors: Amy Shane-Nichols, Diane McCrohan and Te-Lin Chung