---
Jonathan Mosko
Associate Professor
JWU Faculty Since 2014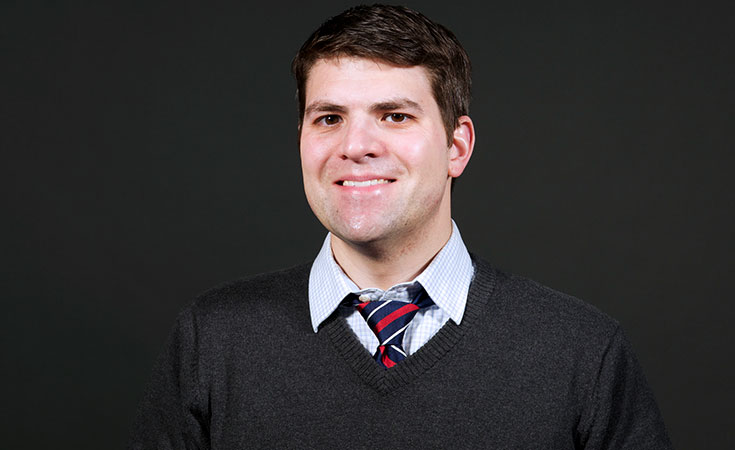 Jonathan Mosko is originally a counseling psychologist by training. Prior to joining the program at Johnson & Wales, Dr. Mosko worked as a full-time therapist for roughly six years at Ohio University and Virginia Tech in their university counseling centers. While there, he developed specialties in conducting group therapy, working with persons with eating disorders, and treating a variety of mental health concerns. While at Ohio, he also taught graduate-level classes in their Clinical Psychology doctoral program.

Dr. Mosko was thrilled to be able to come to JWU and teach full-time in the undergraduate Psychology programs, as well as the Counseling master's program. At JWU, he teaches a variety of undergraduate classes, such as Intro Psych, Abnormal Psych, Human Sexuality, Group Therapy and Senior Research Seminar.

In the master's program, Dr. Mosko often teaches Multicultural Counseling, Professional Orientation & Ethical Practice, Research, and Counseling Theories & Techniques.

Dr. Mosko also enjoys working with students on various research projects and advising honors students on their senior thesis projects (time permitting).
Education
Ph.D., Counseling Psychology, Purdue University
M.S.Ed. Counseling, Indiana University
B.S., Psychology, Xavier University
"One of the things I really enjoy about the field of psychology is that it's really timeless."
Courses
PSYC 1001: Introductory Psychology
PSYC 2002: Abnormal Psychology
PSYC1020: Professional Issues & Ethics in Psychology
CSLG 5170: Multicultural Counseling Theories/Techniques
RSCH 4050: Research Seminar in Psychology
RSCH 6150: Research/Theories of Mental Health Counseling
Toggle
Professional Affiliations
American Psychological Association, 2004-present
Rhode Island Psychological Association, 2014-present
American Counseling Association, 2016-2019



Toggle
Publications
Journal of Creative Behavior, "Cooking, Creativity, and Well-Being: An Integration of Quantitative and Qualitative Methods." (2021). Authors: J.E. Mosko + M.J. Delach
Journal of Counseling & Development, "Commitment Predictors: Long-Distance versus Geographically Close Relationships," 2017. Authors: M. Pistole, Amber Roberts + Jonathan Mosko
The Family Journal, "Attachment and Religiousness: Contributions to Young Adult Marital Attitudes and Readiness," 2010. Authors: Jonathan Mosko + M. Pistole