Program Overview
MANY OF THE JOBS OF TOMORROW haven't even been invented yet. To flourish in that sort of dynamic space, you need an educational experience that will give you a breadth of knowledge.
When you design your own major, you'll research and study across multiple disciplines for a holistic approach to education and gain a varied skillset. Our curriculum allows you to work closely with faculty who have expertise in their own unique disciplines. Each one of these mentors will help guide you towards your vision of having a lasting cultural impact.
Have you always been told that you prefer to forge your own path? Our Interdisciplinary Studies: Design Your Own Major program provides more flexibility to navigate an increasingly complex workplace where employees are expected to take on multiple roles, have multiple skills and synthesize multiple perspectives.
When you and your dedicated academic advisor design your own major, you'll explore your passions and hone in on future opportunities that are right for you. Preparation for the work of tomorrow starts here.
NOTE: Program of study must be approved by faculty committee in order for students to continue with their intended major. Students will create a proposal their first semester while taking general studies courses. Your academic advisor will be able to discuss with you in more detail.
Why Design Your Own Major?
IDST:DYO combines the best of what JWU offers by allowing students to connect their education across different disciplines and different colleges.
There are many reasons to design your own major. One reason to join the program is because there may be a specific type of job you want when you graduate that requires you to have knowledge in multiple areas.
Below are examples of recent DYO majors, with their combined disciplines in parentheses:
Creative Marketing (Graphic Design/Advertising/Marketing)
Design for Advertising (Graphic Design/Advertising)
Event Media (SEEM/Media & Communication Studies)
Food Marketing Communications (Baking & Pastry Arts/Marketing/Advertsing)
Holistic Entrepreneurship (Health & Wellness/Entrepreneurship)
Justice Studies (Sociology/Political Science/Community Justice)
What's it like to design your own major? Recent graduate Leah Ward '23 outlines the process with Professor Wendy Wagner, Ph.D., in this Q&A. "Changing my major to IDST:DYO was one of the best decisions I've made here at JWU," Ward says.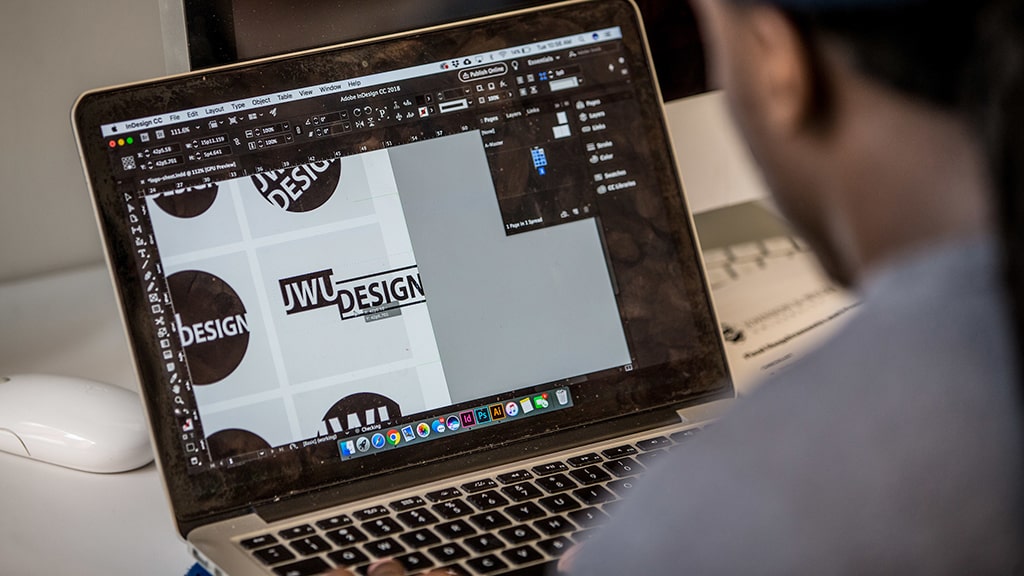 ---
Marita Hurn '23: I Created My Dream Degree
Marita Hurn '23 charted her own path at Johnson & Wales. A love for baking and pastry arts brought her to JWU's Providence Campus, but an emerging interest in social media led her to design her own major in Food Marketing Communications. "I have a degree to make food-related content on the internet!" she notes. Where else but JWU could she combine her love of performing with baking, food and social media into a degree totally unique to her?
Watch her story below:
The Design Your Own Major option gives students the marketable skills employers are looking for, while allowing them to solve real-world problems across multiple disciplines. ASSOCIATE DEAN RORY SENERCHIA