Program Overview
Is the equine industry your passion? Through this unique program, you'll position yourself to manage all aspects of a wide variety of equine businesses, from large farms to small, specialized boutiques.
By combining a solid business core with specialized equine courses, you'll learn the management and operational skills of running an equine business as well as event management, specialized niche marketing, and even how to create an environmentally friendly operation.
Begin by learning to design a health plan that addresses the interaction between nutrition and disease and predicts the needs of two different classes of horse. You'll also differentiate the merits of sport horses to determine the most appropriate use for each horse.
From there, you'll develop a business plan, taking into account the impact of available resources, effective marketing, ethics and regulatory compliance. You'll also evaluate the impact of various international influences on the equine industry.
Plus you'll have the opportunity to participate in a variety of extracurricular equine activities, including seminars and clinics with nationally recognized speakers from the equine industry, and annual field trips to Equine Affaire and regional breeding farms.
You'll gain firsthand experience with horses at JWU's Center for Equine Studies, located in Rehoboth, Massachusetts, a short drive from Providence. The horses for school use are all selected for their training and temperament. Many different breeds are represented, including Dutch Warmblood, Hanoverian, Swedish Warmblood, Holsteiner, Thoroughbred, Oldenburg, Quarter Horse and Morgan.
When you graduate, you'll be positioned to pursue an entrepreneurial venture or a management position with an established equine business, anywhere in the world.
Admissions is contingent upon you meeting the technical standards for this program. To learn more, please visit the JWU Catalog's technical standards page.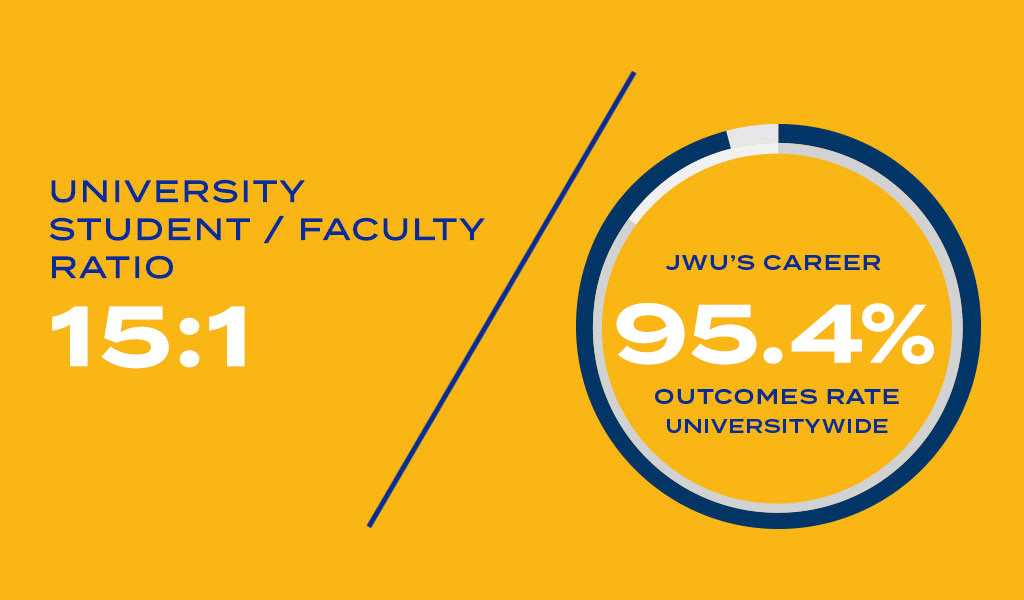 For an explanation of the career outcomes rate and other information, visit JWU Student Consumer Information.
This program is available in Providence.
---
Career Possibilities
Some professions may require additional study, background checks, certifications, licenses, exams and/or experience as required qualifications for employment. Students are responsible for verifying that they can meet the employment requirements of potential employers.
Course Designer

Equine Event Manager

Equestrian Equipment Vendor
Equine Breeder

Equine Tournament Director

Stable Manager
Equine Business Owner

Equine Marketer

Trainer
---
Sample Courses
Equine Physiology and Sports Therapy
Equine Diseases
Equine Nutrition
Equine Reproduction and Genetics
Sport Horse Evaluation and Judging
Horse Farm Management
In addition to classes, free elective credit can be applied to a number of options such as Directed Experiential Education (DEE), internship, minor or study abroad. You are encouraged to contact an advisor before scheduling free elective credits.
For a full course listing, visit the JWU Catalog:
---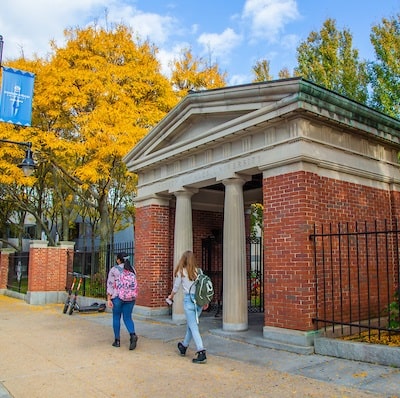 Special Event: Open House
Campus is open for you! Take a student-led walking tour and meet with Admissions, Student Financial Services, Faculty, Residential Life and more. Learn more about academics and meet professors and the college dean, too.