Program Overview
Do you love working with and riding horses? If you desire a career in teaching, training and/or farm management, our Equine Business Management/Riding program combines specialized academic equine courses, riding instruction and active learning equine experience with business and general studies courses. Earn a bachelor's degree that can lead you to a wonderful career in horse show management, barn management, or even as an exercise rider.
Train with expert riding instructors and participate in riding lessons in dressage, hunt seat or combined training that suits your interest and abilities. Each course is individually tailored to your competencies so that you'll achieve maximum advancement.
Our equine studies degrees will help you learn more about animal health and science. Specialized equine science classes develop your understanding of the function of the horse and equine health, with studies focused on
anatomy and physiology
diseases and nutrition
reproduction and genetics
Additional classes strengthen your ability to evaluate horses for sport, develop a farm management plan, manage an equine facility or organize horse shows.
Plus you'll have the opportunity to participate in a variety of extracurricular equine activities, including seminars and clinics with nationally recognized speakers from the equine industry, and annual field trips to Equine Affaire and regional breeding farms.
You can also participate in equine sports through JWU's two award-winning, distinct, competitive teams: Intercollegiate Horse Show Association (IHSA) and Intercollegiate Dressage Association (IDA).
You'll ride and gain firsthand experience at JWU's Center for Equine Studies, located in Rehoboth, Massachusetts, a short drive from Providence. The farm includes a 170' x 70' mirrored indoor riding hall with waxed footing, radiant heat, attached 32-stall barn, pastures and turnout paddocks. It also features two round-pens used for schooling horses. Clinicians will address you during mounted lessons from observation rooms that feature the latest communication technology. Rounding out the facility are two show-quality outdoor arenas: a 225' x 100' multipurpose jumping ring and a 220' x 80' dressage ring. A new addition to the facility is a derby-style jumping field with banks, ditches and step jumps.
The horses for school use are all selected for their training and temperament. Many different breeds are represented, including Dutch Warmblood, Hanoverian, Swedish Warmblood, Holsteiner, Thoroughbred, Oldenburg, Quarter Horse and Morgan. Many of the horses have successful show records that include competition experience at the FEI level of dressage, on the hunter/jumper circuit and in eventing.
Equine-Assisted Activities & Therapies Specialization
The equine-assisted therapy field has taken off as individuals with different physical, emotional and/or cognitive disabilities receive the benefits that working with a horse can provide. In JWU's riding program, you can use your electives to pursue a 16-credit specialization in which you'll create a portfolio of skills and knowledge required to become an instructor-in-training (IT) with the Professional Association of Therapeutic Horsemanship International (PATH Intl.). After graduating with this specialization, you can pursue careers in therapeutic riding instruction, therapeutic horse management, therapeutic riding program management, and equine-assisted learning and therapy.
Admissions is contingent upon you meeting the technical standards for this program. Learn more by visiting the JWU Catalog's technical standards page.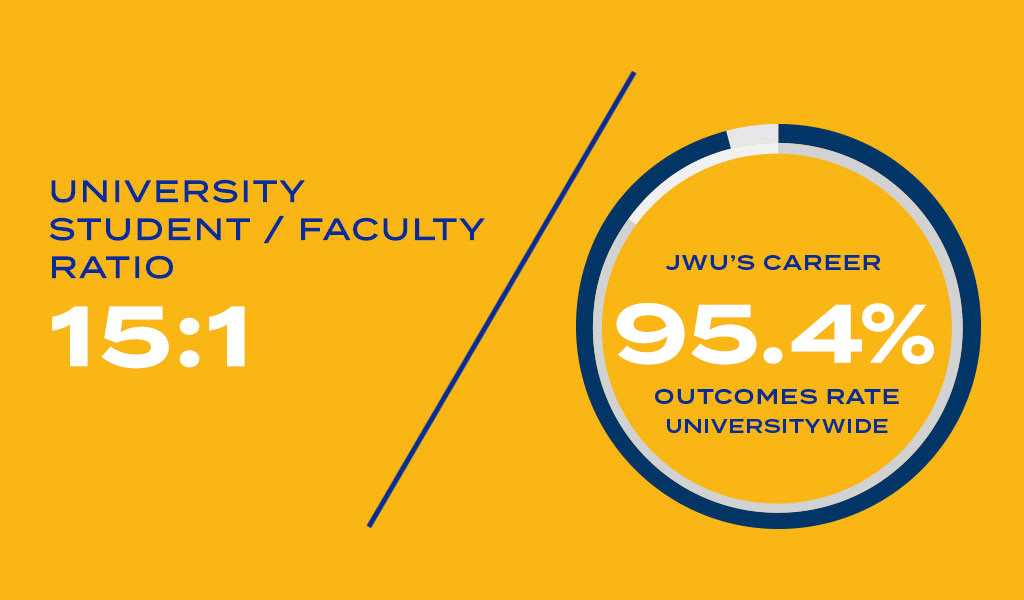 For an explanation of the career outcomes rate and other information, visit JWU Student Consumer Information.
This program is available in Providence.
---
Career Possibilities
Some professions may require additional study, background checks, certifications, licenses, exams and/or experience as required qualifications for employment. Students are responsible for verifying that they can meet the employment requirements of potential employers.
Course Designer

Equine Marketer

Professional Rider
Equine Breeder

Equine Tournament Director

Stable Manager
Equine Business Owner

Farm Ranch Owner

Trainer
---
Sample Courses
Equine Physiology and Sports Therapy
Equine Diseases
Equine Nutrition
Equine Reproduction and Genetics
Dressage (various levels)
Hunter Seat Equitation (various levels)
In addition to classes, free elective credit can be applied to a number of options such as Directed Experiential Education (DEE), internship, minor or study abroad. You are encouraged to contact an advisor before scheduling free elective credits.
For a full course listing, visit the JWU Catalog:
---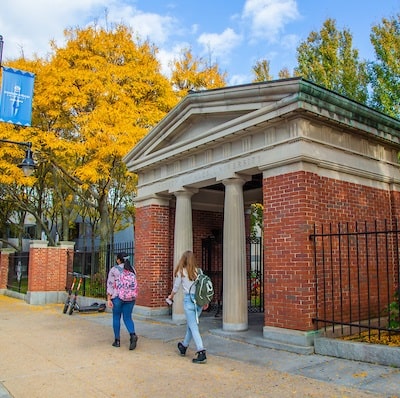 Special Event: Open House
Campus is open for you! Take a student-led walking tour and meet with Admissions, Student Financial Services, Faculty, Residential Life and more. Learn more about academics and meet professors and the college dean, too.