This month, Experiential Education & Career Services had the opportunity to speak with Alex MacClellan '96, vice president of digital services at Marriott International, about how he moved from the front desk to the digital space. His story highlights the importance of being open to opportunity.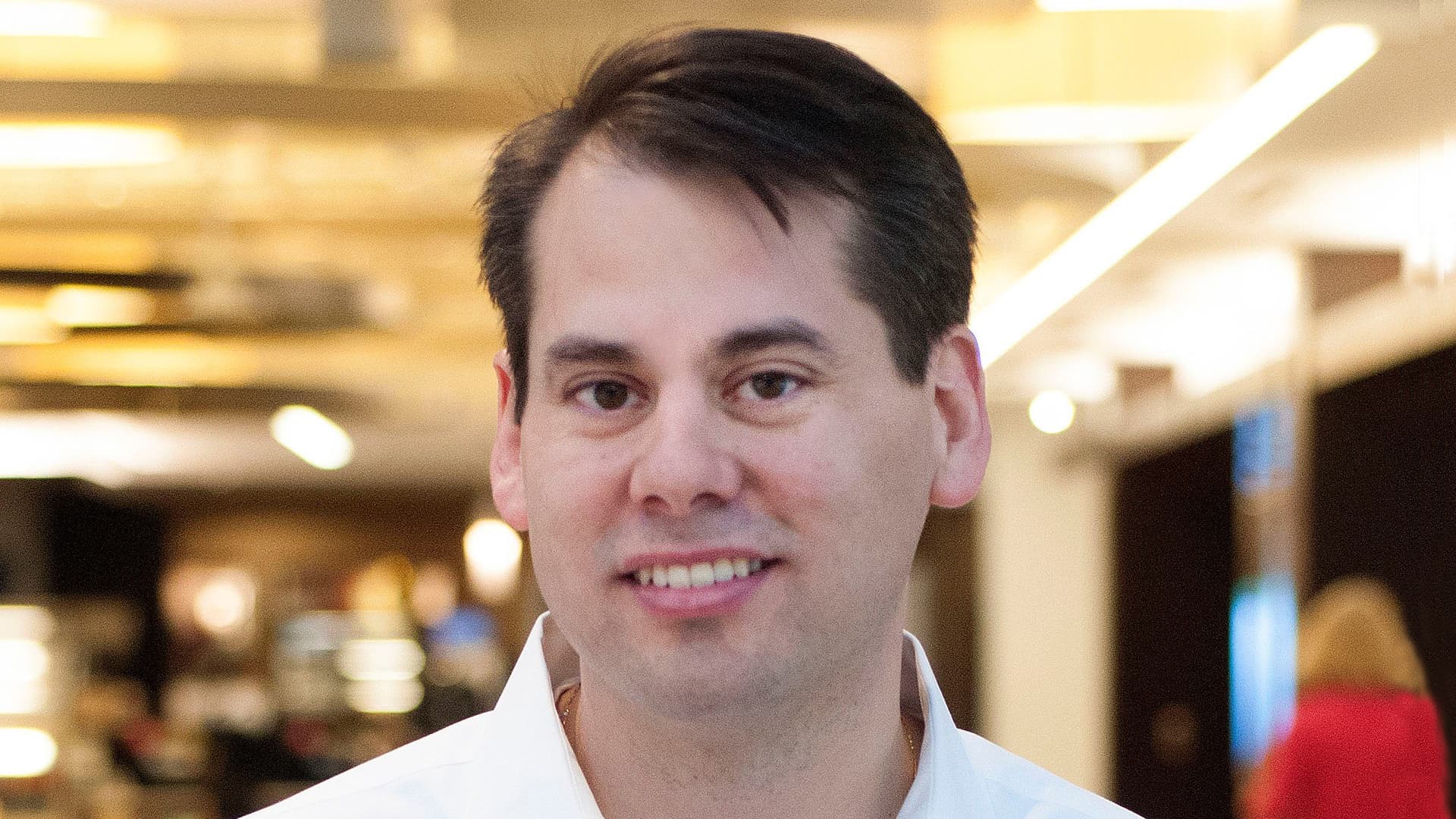 An Amazing Foundation
Going to JWU provided an amazing foundation that enabled me to launch into a long-term career in the hospitality industry with the largest hotel company in the world.  JWU fosters the spirit of learning and working; which I took full advantage of.  I had the opportunity to do an internship with Marriott during my time at JWU which gave me the exposure to dive deeper into a hotel operations role and begin to understand the world of hotels beyond classroom theory. The internship became my stepping stone to an amazing 22 year and growing career with Marriott International.
You will hear a recurring theme from me throughout this article and that is "opportunity." I have been able to take advantage of a number of opportunities throughout my career just by being open to exploring new things. My internship was in front office operations, my first job was in sales, and after many different roles I now work in the digital space. I could never have imagined that I would be doing the job I am today in digital services when I was at JWU and exploring my first internship.
---
Reputation & Relationships Create Opportunities
For me, it starts with building a solid reputation and relationships. In every role, I've made a point to understand the business function but also to get to know and build relationships within areas that I might not be directly responsible for. As a result, it led me to explore different business opportunities and to stretch and grow my knowledge in new areas. For example, when I was working Front Desk, I was curious about Sales/Reservations, so I took on a few extra hours learning our reservations system and building relationships with a new team.  When I was ready to take on a new role in sales, I then had additional skills and advocates to help support my transition.
A simple conversation with someone you've built a relationship with could potentially lead you down the path to other opportunities. Why? People are more willing to take a chance on someone they know or have a trusted relationship with. It opened a lot of new doors for me and each of these transitions have felt very natural.  It's also a great way to build new skills sets.
I first started my career thinking I wanted to be a hotel GM but taking on new and different roles I began to realize that wasn't really for me. I was leading a sales team in Atlanta when someone I had worked with a few years earlier told me I should apply for a job at our corporate office. It really wasn't anything I had ever thought about, but I took a chance. This transition into the corporate world was very different because suddenly I wasn't dealing with the customer face-to-face every day. All of a sudden, I was working on projects that could impact not just one hotel but thousands. This experience helped me to build out more strategic and long term skills vs. day-to-day operations skills.
---
Digital Savvy
Currently, I run Marriott's internal digital marketing agency called Marriott Digital Services (MDS).Our objective is to make sure Marriott hotels optimize and activate their digital channels like Marriott.com, our mobile app, and search engines.
One of the challenges I often face is that hotel operators are not generally digitally savvy. Why? Because an operator's main priority is clean rooms and happy guests vs. what Google looks for on the various digital channels.  However, customers are finding buying and reviewing our hotels and products more and more online making it very important to educate hotel operators on the value of digital channels.  It's been my team's objective to enable services to ensure they are fully optimized digitally.
Marriott operates over 6,700 hotels in over 130 countries so there are definitely different challenges and solutions for hotels around the world in the digital space.  My team is distributed across the globe with offices in London, Dubai, Hong Kong and Shanghai.  We focus on developing and offering different digital services to ensure hotels capture as much online business as possible. 
Working in a global environment has been an amazing learning experience.  Our hotels operate differently and experience unique challenges around the world especially digitally.  For example, Google might be the dominant search engine in the US but it's number 2 in Russia and not allowed in China (which is our fastest growing market). As a result, the most exciting part of any given day for me is connecting with stakeholders within each of our regions and evolving different ways to solve business problems.
---
Advice for Students
My advice for students? Treasure the relationships you build at JWU and always be open to new opportunities. Even if you need to make a lateral career move – DO IT! I once took a position that was a lateral move in a different department where I had no experience. That department was e-Commerce (which became Digital) and it not only got me into something new but was a defining moment in my career. I now lead a digital team of 135 people around the globe (Marriott's internal digital agency).
My team provides digital services across more than 4,000 of our hotels globally. I interface a lot with the international markets. I always wanted to travel which is part of why the hospitality industry was so exciting for me and now I've been fortunate enough to travel the world on a frequent basis with Marriott getting to work with different individuals and see how culturally and geographically I can help our operators build their digital channels that make sense in their market. Every day is different and offers new opportunity. 
"Treasure the relationships you build at JWU + always be open to new opportunities. Even if it's a lateral career move, DO IT!"
---
Meaningful and Lasting JWU Connections
In closing, I valued my time at JWU in so many ways, including personally. I met my wife Alysa Johnson MacClellan '98 and some of my best friends there as well. Everywhere I go I meet someone from JWU extending the connection beyond my four years there; in a way that has been meaningful and lasting.
---
Are you an alum? Share your story with us by contacting pvd.careerservices@jwu.edu.
Get social! Follow JWU Providence EE&CS on Instagram and Twitter.