Johnson & Wales' Charlotte Campus is located in the Gateway area of Third Ward, leading directly into the heart of Center City. It is an exciting area with a vibrant mix of residential, retail and commercial spaces. The Charlotte Campus is spread across 12 acres and 8 buildings and anchored by the Academic Center, a 5-story, 158,000-square-foot building located at 801 West Trade St. All Charlotte Campus buildings and services are situated adjacent to or within easy walking distance from the Academic Center.
Academic Facilities and Administrative Offices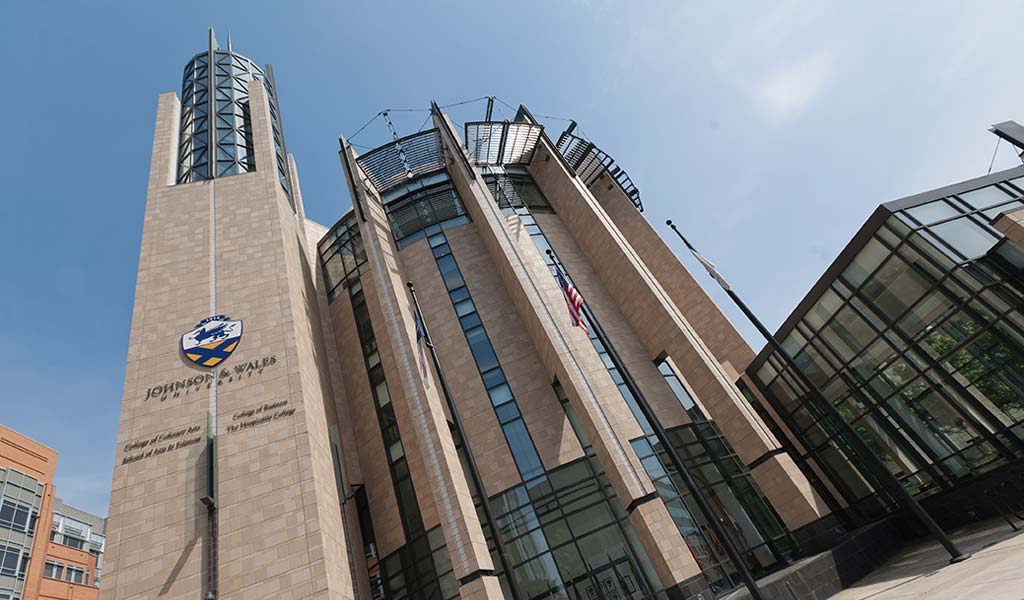 The Academic Center, located at 801 West Trade St. houses the Center for Academic Support, Academic Technology Services, Chef's Choice, classrooms and computer labs, Communications & Media Relations, Community Outreach, the Executive Office, College of Culinary Arts and College of Hospitality Management faculty offices, employee and student lounges, James H. Hance Jr. Auditorium, Health & Counseling Services, Information Technology, kitchens and laboratories, housekeeping and maintenance offices, Printing & Mailing Services, Purchasing, Shipping/Receiving, Storeroom, and the University Events Center.
A unique feature of the building is its 188-seat demonstration amphitheater/presentation facility, which includes a production kitchen and well-designed function space to accommodate university events.
---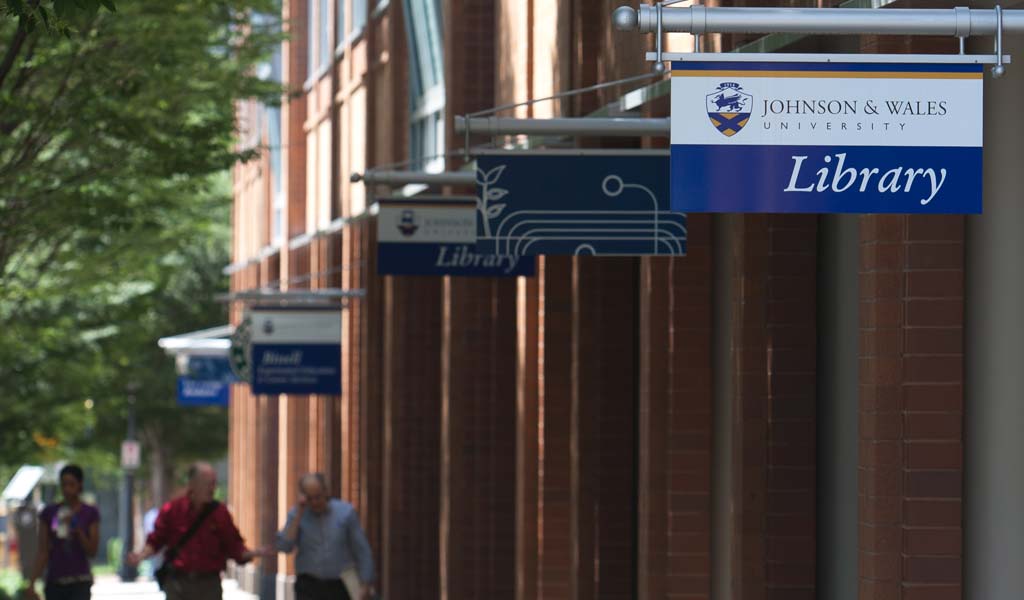 Gateway Village, located at 800 West Trade St. directly across from the Academic Center, is home to The Village Bookstore, Development & Alumni Relations, Experiential Education & Career Services, the library, Operations, Student Academic & Financial Services and the Student Innovation Lab. Each of these offices is in a prominent first-floor location with direct sidewalk access.
---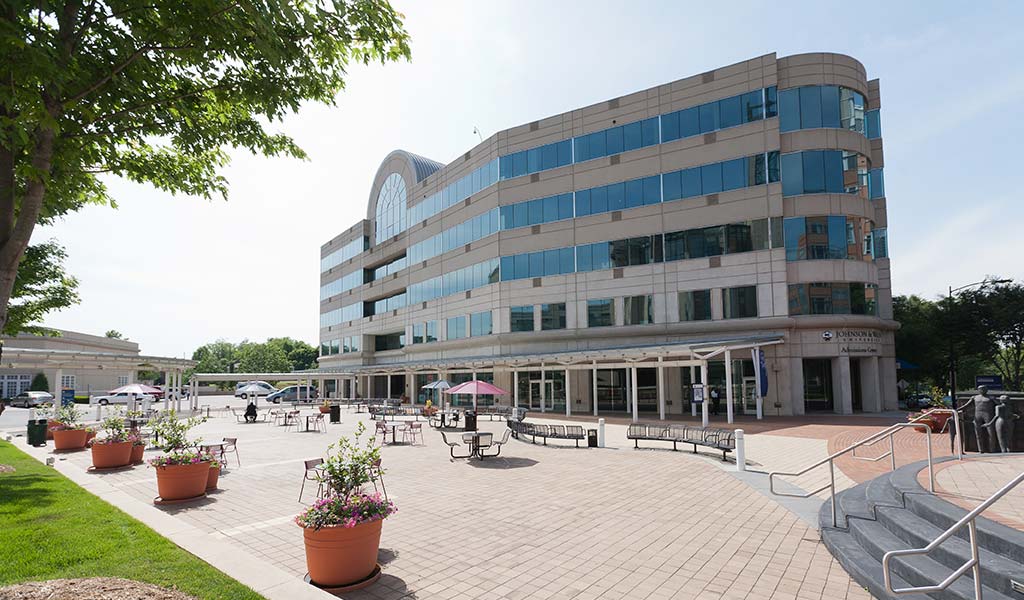 Gateway Center, located at 901 West Trade St., is to the immediate west of the Academic Center, and houses Accounting, Admissions, Human Resources & Payroll, Student Employment, University IT Service Management, classrooms, and the College of Arts & Sciences and College of Business faculty offices.
---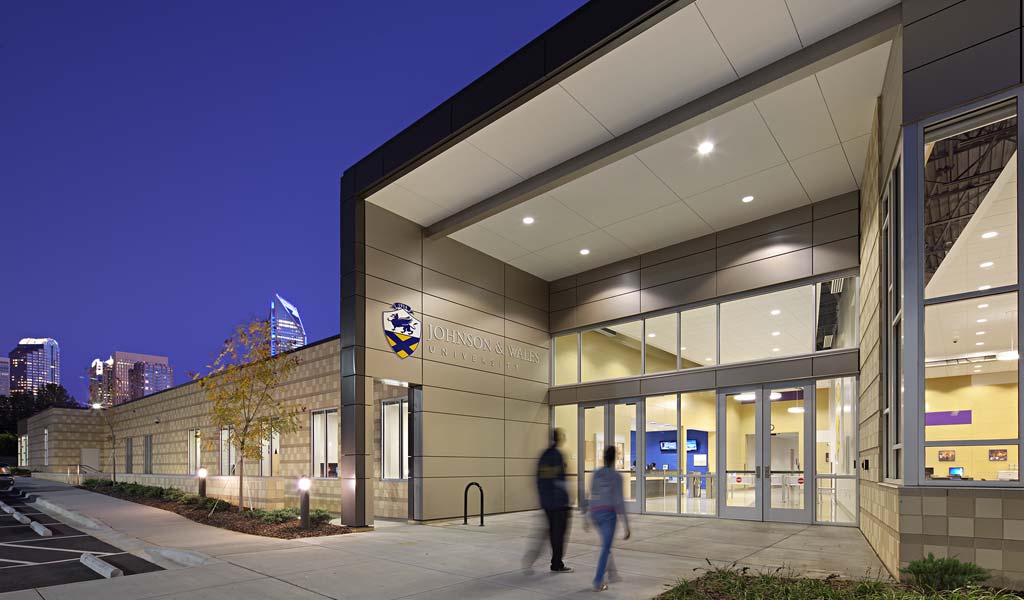 The Student Center, located at 235 South Cedar St. (directly behind Cedar Hall South) is home to Athletics, Student Involvement & Leadership and student organizations, and includes a fitness center, group fitness room, 600-seat gymnasium, locker rooms and large student meeting area known as the Wildcat Den.
---
The university-owned DoubleTree Hotel at 895 West Trade St. features guest rooms, an outdoor pool, a business center, meeting space, Libations Restaurant, Exchange Lounge and a fitness center.
---