Diversity, Equity & Inclusion
Founded by Gertrude Johnson and Mary T. Wales before women had secured the right to vote, Johnson & Wales University is firmly committed to nurturing and further strengthening an inclusive and equitable environment that embraces the broad range of diversity of all members of our community no matter their race, gender identity, sexual orientation, ethnicity, age, physical ability or how and if they worship. Our community accepts and celebrates diversity in every form — including diversity in thought.
Johnson & Wales University commits to anti-racist work and offers academic and co-curricular opportunities that are welcoming, educational and open spaces of inclusivity and exploration for all students, faculty, staff and alumni. We strive to inspire a standard of excellence for all members of the Wildcat family and seek to foster an equitable environment where differences are valued and integrated in all aspects of university life.
As an institution, we are committed to listen, learn and to implement lasting change. MARIE BERNARDO-SOUSA, LP.D., '92, President, Providence Campus
Facts & Stats
JWU's university and campus fact sheets provide a quick summary of Johnson & Wales University's mission, strategic plan and key facts and numbers relevant to the entire JWU community. For complete information, view the latest JWU Fact Sheets.
Club and Organization Spotlight
JWU has more than 100 clubs and organizations that are open to all students. All groups have a commitment to inclusive excellence, and many play an active role in promoting social justice by creating space for students to connect with one another and engage with issues that are impacting today's world. This page will regularly spotlight some of these clubs and organizations.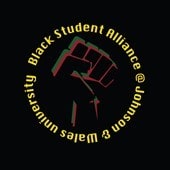 The Black Student Alliance (BSA) is working to unify the African American community at JWU Providence while promoting positive interaction with all cultures represented within the university. The BSA strives to create a safe space for conversation, dialogue, and unity among students. Some of the BSA's past events includes co-hosting the Black History 101 Mobile Museum and Black Business, a guide to freelancing, branding, and how to support family and friends' businesses. Future Programs will include Self-Awareness, which will focus on answering the tough question about who we really are to our immediate surroundings and our contribution to humanity, and the Black-Owned Fair, which will take place in fall 2021. This event will highlight and promote Black-owned JWU student businesses.

All are welcome to join. Please visit the Involvement Network or contact BSA President, Pheedy Umar.
2020-21 Cultural Program of the Year JWU Providence: Black History 101 Mobile Museum
The Cultural Program of the Year student leadership award was established to recognize a program that promotes culture, diversity, inclusion, and global awareness at the JWU Providence campus. The award is given to the organization that has been innovative in the development, implementation, and delivery of a successful program. The 2020-21 Cultural Program of the Year was the virtual Black History 101 Mobile Museum organized by the Black Student Alliance, National Panhellenic Council and the University Involvement Board. These three student organizations worked with departments across all of JWU's campuses to provide a university-wide program in recognition of Black History Month. The Black History 101 Mobile Museum shared artifacts that illustrate a history of persisting racial stereotypes while facilitating a conversation on race and social justice.
Previous Cultural Program winners:
2021: Black History 101: Mobile Museum; Black Student Alliance, University Involvement Board, National Panhellenic Council
2020: MLK Teach-In; Alpha Phi Alpha
2019: Dashain; Namaste Nepal
2017: Raices Week; Sigma Lambda Upsilon/Señoritas Latinas Unidas Sorority, Inc.
2016: World Carnival; Cultural Connections Club
2015: Diversity at the University – Dear White People screening and discussion; University Involvement Board
2014: Kwanzaa; Black Student Alliance and Groove Phi Groove
The Bridge Faculty Fellow Program
JWU created The Bridge Faculty Fellow Program during the spring 2021 semester. This fellowship identifies individuals who will rotate through the position, working to enhance campus-wide knowledge and awareness of racial justice. Our first Faculty Fellows were Thomas Gaines, associate professor, JWU College of Arts & Sciences; and Marco McWilliams, associate director of education & training, The Center for Reconciliation. Associate Professor Jessica Holden Sherwood, JWU College of Arts & Sciences, occupies this role during the 2021-22 academic year. Dr. Sherwood's work this year includes providing resources and programming to both students and employees, gathering information about JWU activities and indicators, and supporting university divisions and colleges in their racial equity work.
---

Resources
Toggle

Accessibility Services / Center for Academic Support
JWU is dedicated to providing reasonable accommodations to give students with learning disabilities, physical challenges, and chronic medical conditions the opportunity to succeed in their academic pursuits. While maintaining the highest academic integrity, the university strives to balance academic rigor with support services that help students with disabilities function in a higher learning environment.
Toggle

Black Lives Matter Resources – Providence Campus
This resource page has been created based on feedback from students who have participated in recent conversations. Thank you for your ideas, energy and commitment to this vital work. We value our diverse campus community and look forward to deepening JWU's commitment to a campus culture in which every student is welcomed, respected and heard.
Toggle

The Bridge for Diversity, Equity & Social Justice
The Bridge provides educational programs, workshops and resources to promote inclusive excellence, human rights and social justice. The Bridge Center, located in the Xavier Academic Complex on the Downcity Campus, provides a space where all members of the JWU community can come together to engage in a variety of issues.
Toggle

Equity & Compliance Services
Equity & Compliance Services is dedicated to fostering ethical practices. By promoting a culture of equity and compliance, the department strives to advance JWU's commitment to creating an environment that values integrity as evidenced by shared respect and responsibility.
Toggle

Gender Equity Center
The Gender Equity Center promotes knowledge and practices relating to intersectional feminism and inclusive masculinity; sexual orientation; the spectrum of gender identity and expression; and the prevention of and response to power-based personal violence (specifically sexual violence, dating/domestic violence, and stalking).
Toggle

Inclusion, Diversity & Equity Action Group (IDEA)
The Inclusion, Diversity & Equity Action Group (IDEA Group) was formed on the Providence campus in August 2020. Individuals from across Johnson & Wales University staff, faculty, and administration have volunteered to dedicate their time and expertise to ensure that our campus is truly inclusive for all members of our community. The formation of the IDEA Group evolved out of the recognized need and responsibility to evaluate and strengthen equity and inclusion efforts to support all members of the JWU community, especially those from historically underrepresented groups.
Toggle

International Student Services Office
Our International Student Services Office (ISSO) will help you find what you need on and off campus. The ISSO staff will help you transition to life on campus and in the U.S. while assisting you with housing, immigration-related matters, employment authorization, income tax returns and more. Our student volunteers will help you come to know and love JWU as much as they do.
Toggle

Library
JWU Library stands with Black Lives Matter in denouncing systemic racism and working to address oppression. We are committed to centering voices and stories that have been historically silenced. Representation matters. Stories matter. Intersectionality matters. Reading and listening to marginalized voices is crucial in building an actively anti-racist society. Take a step to dismantle oppression by centering the voices of Black, Indigenous, and People of Color (BIPOC) as they call out for change. This reading list is a living document and will be updated regularly; to suggest a book or join our Virtual Book Club, contact Sarah Campbell or Jenny Castel.
Toggle

Study Abroad
Make the world your classroom! Credit and non-credit learning opportunities that broaden global perspectives to foster an engaged community.
Toggle

Wildcat Learning Effectiveness in Action Program (LEAP)
From your first day at JWU, you have access to a broad range of services including tutoring and mentorship programs, health and counseling services, accessibility accommodations and many more. There's an entire JWU community behind you to help you thrive and make the most of your potential.
Working at JWU 
At JWU, each one of us has come to JWU to excel, to contribute and to follow our passions and meet our goals. We cultivate and take pride in our diverse and inclusive community, which inspires excellence, innovation and an enhanced student experience. 
Johnson & Wales University is an equal opportunity employer. All qualified applicants will receive consideration for employment without regard to race, color, religion, sex, age, sexual orientation, gender identity or expression, genetic information, national origin, disability status, protected veteran status or any other basis prohibited by law.