Program Overview
Do you want flexibility and independence in choosing your curriculum, and a set of skills that translates easily between career fields? Every profession needs agile thinkers with the analytic and expressive skills to examine issues from multiple perspectives and solve problems effectively. Build them in JWU's Liberal Studies bachelor's degree program.
You'll get to pursue coursework that interests you most, combining the depth and breadth of a liberal arts education with the professionally focused training for which JWU is known. 
Specialize in either Arts & Culture or Science & Society, selecting from courses in the humanities, social sciences and sciences. Explore a variety of disciplines, including art, history, literature, foreign language, economics, political science, sociology, psychology, biology, chemistry and physics.
Round out your professional skill set by choosing 1 of 2 minors:
GENERAL BUSINESS: management, accounting and marketing basics
PROJECT MANAGEMENT: technical skills needed to initiate, plan and execute a real-world project (Providence Campus only)
Finally, apply these professional skills through experiential opportunities such as internships, study abroad programs or community service.
Considering law school? If you are eligible, you can apply for our 3+3 Law Program, offered in conjunction with Roger Williams University School of Law in Bristol, Rhode Island, to complete your BS and JD degrees in only 6 years.
When you graduate, you can also pursue graduate study in a number of other fields, including business, communication, English, education, history, library science, medical and health science, natural science, psychology and sociology, or seek employment in numerous industries.
---
Sample Courses
Liberal Studies Capstone: The Great Conversation 
Directed Experiential Education
Undergraduate Laboratory and Field Research 
Undergraduate Research Experience 
Honors Directed Academic Experience 
College of Arts & Sciences Internship
In addition to classes, free elective credit can be applied to a number of options such as Directed Experiential Education (DEE), internship, minor or study abroad. You are encouraged to contact an advisor before scheduling free elective credits.
For a full course listing, visit the JWU Catalog: Liberal Studies (BS)
---
Career Possibilities
Some professions may require additional study, background checks, certifications, licenses, exams and/or experience as required qualifications for employment. Students are responsible for verifying that they can meet the employment requirements of potential employers.
Advertising Account Executive

Lobbyist

Policy Analyst

Urban Planner/City Manager
Anchorperson

Media Relations Specialist

Politician
Author

Nonprofit Organizational Director

Speech Writer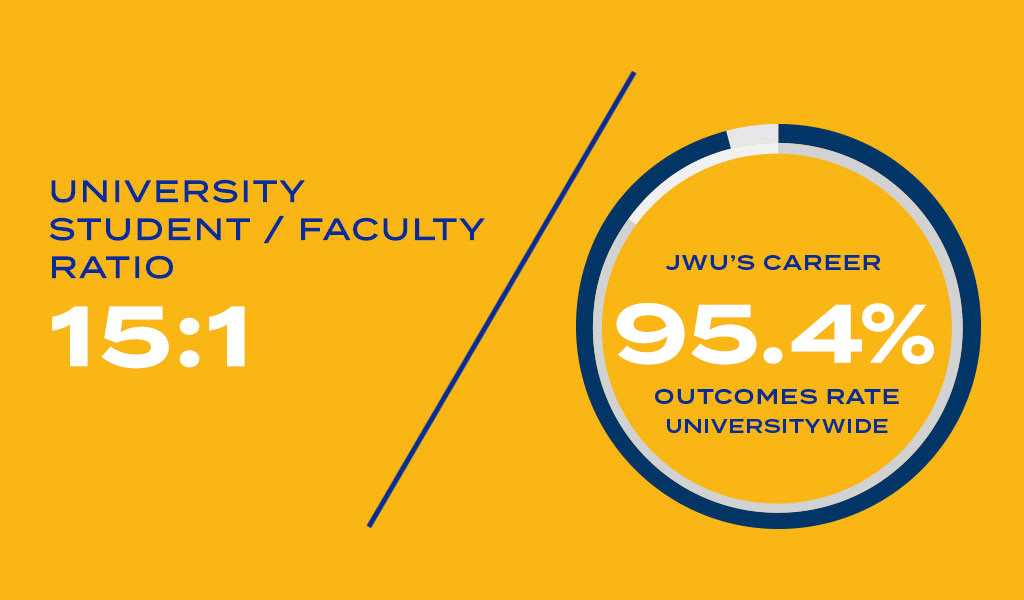 For an explanation of the career outcomes rate and other information, visit JWU Student Consumer Information.