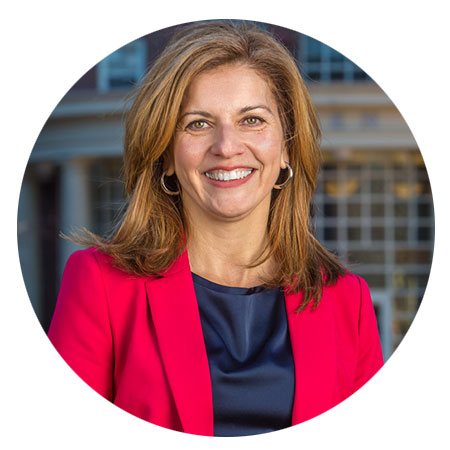 As president of the Providence Campus, I feel an immense amount of pride when a student makes the decision to invest their time and talents in the JWU experience. I also feel deeply privileged to work alongside a community that is passionate about our mission and invested in our students' growth and development.
Johnson & Wales is a special place. We have a clear purpose: to work alongside our students, guiding them through the twists and turns of their educational journey, and to provide them with unique learning opportunities that will shape their lives and futures well beyond JWU. The devotion of our faculty and staff to this mission is truly inspiring.
Each year, as we welcome a new class and their families to our campus community, we do so with excitement and gratitude. Our students are doers, ambitious, bold, risk-takers, ready to work and take on the future. It is a privilege to be part of their educational journey.
Sincerely,
Marie Bernardo-Sousa, LP.D., '92
President, Providence Campus