Program Overview
DO YOU LOVE TO CREATE visually captivating illustrations? Are you passionate about designing either by hand or using computer software? Do you dream of inspiring others through your work? JWU Graphic design students in the heart of the Creative Capital in Rhode Island are doing this and more every day.
In our specialized design labs and studios, you'll learn to solve visual communication problems using design and digital tools, including current design software and hardware. And during your junior year, you'll narrow your studies by choosing to focus in either print or web. It's how we help you find your career path.
Before You Graduate
You'll have a portfolio full of your increasingly sophisticated design work. Not to mention the ability to develop a focused identity that carries through all of your presented materials — and identifies you as an independent graphic designer. You'll hone your graphic design skills by creating, editing and presenting visual collateral that includes the design of branding/logos, packages, publications, photography/video, typography, websites and user interface experiences.
During Your Senior Year
Gain industry experience by creating, managing and presenting design projects to actual clients from community-based organizations based in the greater Providence area.
Graphic Design Lab
Take a tour of where graphic design students put their learning to work.
The classes teach everything we need to know about real life design and the professors bring a personal touch by being a part of the industry and bringing that to the classroom. COLLIN MCMAHON '21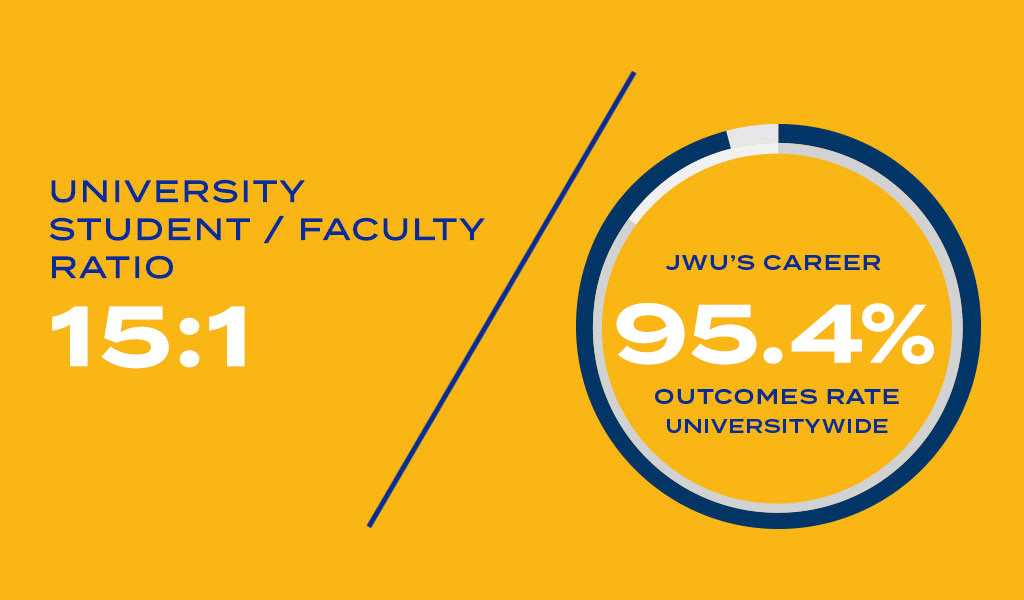 For an explanation of the career outcomes rate and other information, visit JWU Student Consumer Information.
---
Sample Graphic Design Courses
Brand Identity Design & Development

Digital Video
Design Solutions Team I & II

Foundation Drawing & Digital Tools
Print Production

Screen Design & Coding
In addition to classes, free elective credit can be applied to a number of options such as Directed Experiential Education (DEE), internship, minor or study abroad. You are encouraged to contact an advisor before scheduling free elective credits.
Explore the full JWU Catalog course listing:
---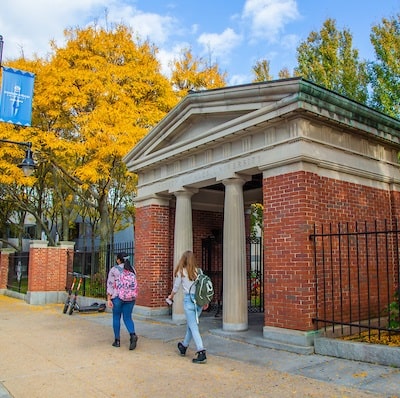 Special Event: Open House
Campus is open for you! Take a student-led walking tour and meet with Admissions, Student Financial Services, Faculty, Residential Life and more. Learn more about academics and meet professors and the college dean, too.