John Hazen White College of Arts & Sciences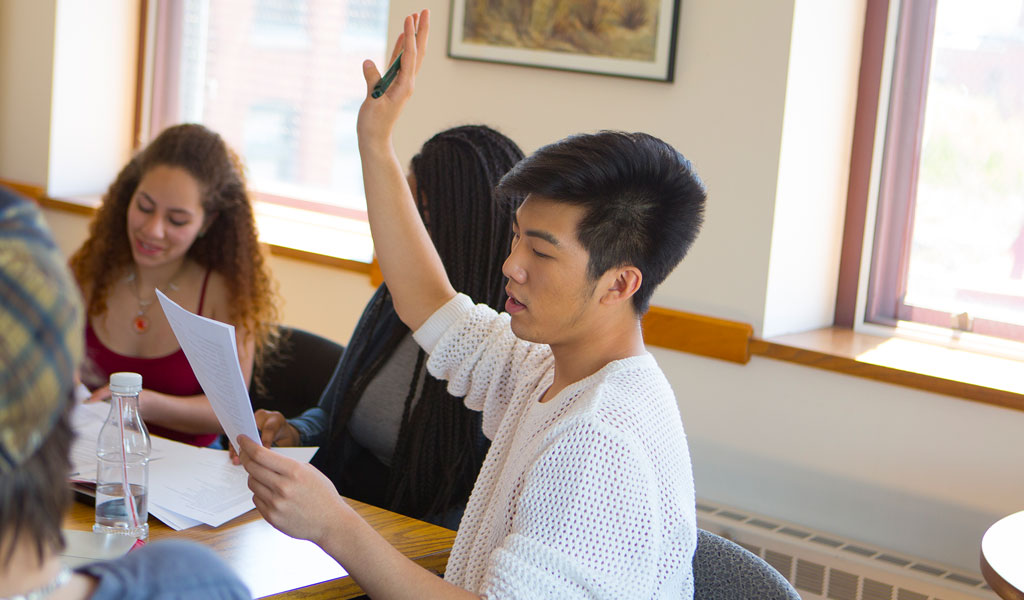 Build the transferable skills needed for long-term career progression in JWU's John Hazen White College of Arts & Sciences. Programs combine the depth and breadth of a liberal arts education with the industry-based experiential opportunities for which JWU is known. Connect with faculty who work in a wide range of academic fields, and pursue a more applied approach to a liberal education.
Through the A&S Core Experience — embedded in all of JWU's degree programs — you'll develop the skills identified by employers as the most important ones for professional success: effective communication, critical and creative thinking, ethical reasoning and the application of math skills to real-world problems.
You can also choose to follow a preprofessional track in pre-health, pre-law, pre-medical and pre-veterinary. A dedicated advisor will work with you to design a curriculum that best suits your career interests.
---
College of Arts & Sciences Programs
Explore College of Arts & Sciences offerings at Providence and Charlotte:
Programs of study are subject to change. Refer to the JWU Catalog to explore the most recent offerings at each campus.