College of Engineering & Design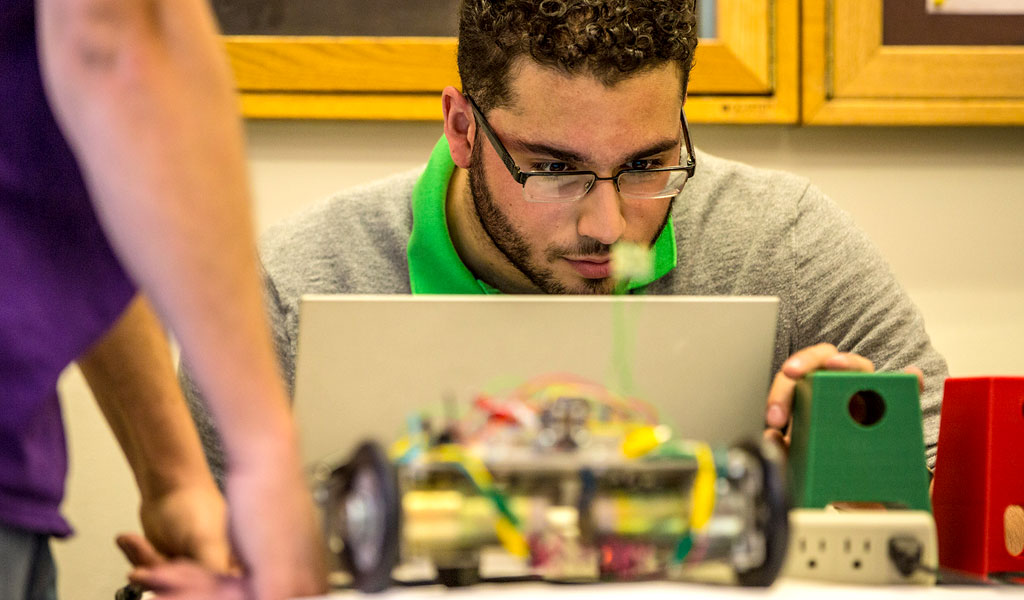 Whether you're driven by a passion to invent new technologies that will revolutionize industries or push new boundaries in the creative use of software and hardware, the career opportunities in these fast-growing fields are limitless. At JWU's College of Engineering & Design, you'll be on a career path with incredible growth potential.
Students in the College of Engineering & Design attend classes and labs, and collaborate with faculty and other students, in our newest academic building, the Bowen Center for Science and Innovation. The innovative building is filled with state-of-the-art labs including robotics, drawing, game/network simulation, engineering and more — along with welcoming indoor and outdoor common areas for students to create, explore and invent.
Some of the renowned businesses and organizations our students and alumni have interned or worked for include Amazon.com, Lockheed Martin, John Hopkins Hospital, InGuardian, and Hill Holliday.
---
College of Engineering & Design Programs
Explore undergraduate and graduate-level programs at the Providence Campus:
Programs of study are subject to change. Refer to the JWU Catalog to explore the most recent offerings at each campus.