College of Health & Wellness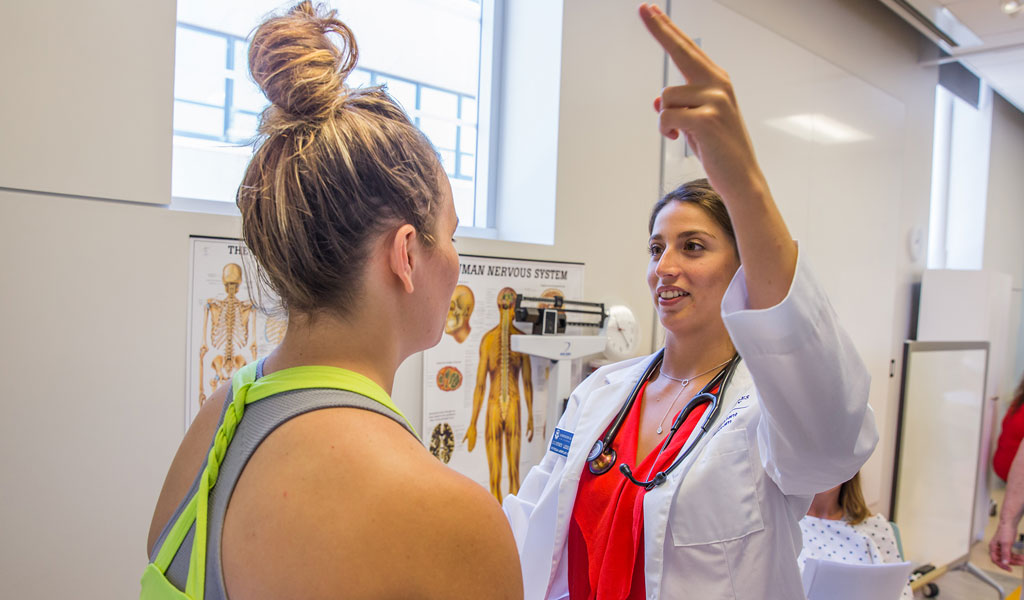 The healthcare industry is expected to have the fastest employment growth of all industries.* Take advantage of this growth by enrolling in Johnson & Wales University's College of Health & Wellness.
Our integrative, multidisciplinary approach through our bachelor of science degree programs in Health Science and Public Health puts you on the path to a health-related career.
If you're a motivated student, you can work with faculty to pursue pre-professional tracks in pre-health, pre-medical and pre-veterinary that prepare you to apply for enrollment in graduate school for careers in these fields.
Your dedicated advisor will design a curriculum tailored to your career interests. This will allow you to pursue a major that excites you while completing all of the necessary requirements to continue your studies or begin your career in direct patient care, health promotion or health management.
You can also pursue other careers beyond direct patient care, in areas such as business administration, epidemiology, health education, health promotion, research analysis, policy analysis, and more.
* Source: U.S. Bureau of Labor Statistics
---
College of Health & Wellness
Explore the offerings from JWU's College of Health & Wellness:
Programs of study are subject to change. Refer to the JWU Catalog to explore the most recent offerings at each campus.