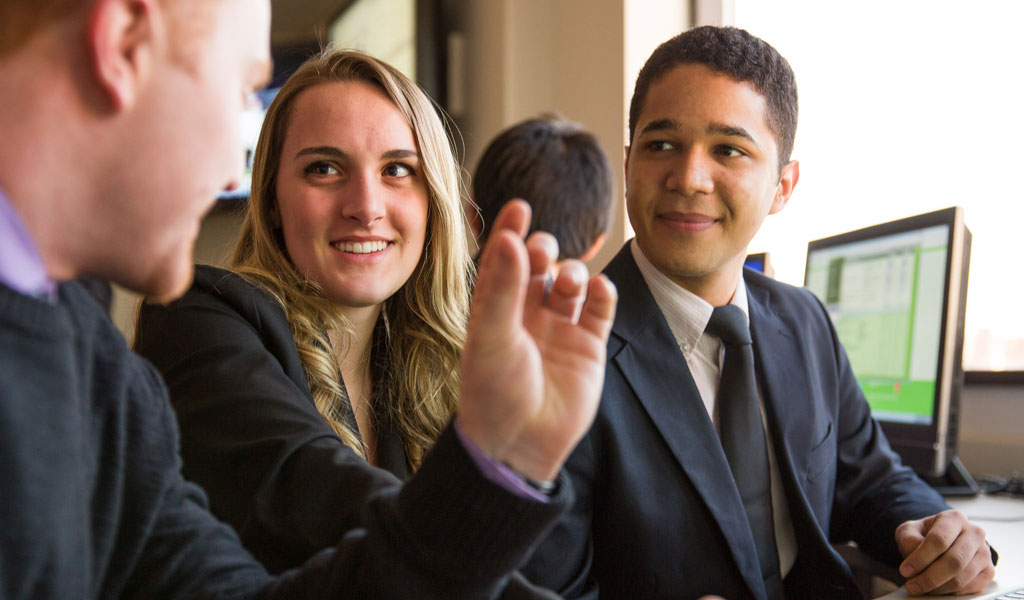 Whether your interest is accounting, management or marketing, you'll explore your chosen field through real-life projects where you'll learn to perform the same procedures as professionals in the industry.
Our strong business core curriculum, embedded into each major, helps you develop the skills you'll need to pursue a range of management positions, and to switch your major while attending JWU if you choose to do so.
At JWU we build our curriculum with input from industry-leading companies to help you graduate with the specific knowledge and skills that employers seek.
Some of the national and international companies our College of Business students and alumni have interned or obtained positions with include Amazon.com, BBDO Worldwide, Bloomberg, Chanel, Dell, Fidelity, Hasbro, Hill Holliday, and Oppenheimer & Co.
---
College of Business Programs
Explore undergraduate and graduate-level programs at your chosen campus:
Programs of study are subject to change. Refer to the JWU Catalog to explore the most recent offerings at each campus.